Packing and modes of transport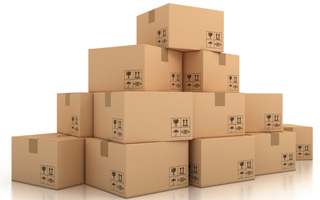 Packing
One of the most important parts of successful moving depends is built on the quality of packaging.
During removal we use high quality 3 wall boxes of various sizes adapted to types of goods. Personal and household goods are also protected with paper and bubble wrap before packing in boxes. These shipments can be transported safely by any mode of transport.
Transport by road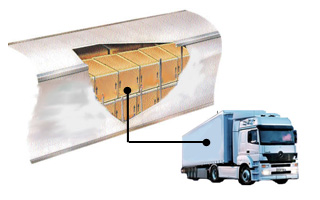 The shipment is packed and loaded directly into the appropriate vehicle for transportation. These vehicles have hard side covers and so provide additional protection for your household goods during tranportation.
Transport service is door-to-door.
Transport by air
ZAGREB-DEAN uses high quality 3-wall boxes for safe air transportation. These boxes are lightweight but firm and may be placed on pallets in order to provide safe and easy manipulation.Alternatively we can custom make to measure wooden crates to be approved by customs.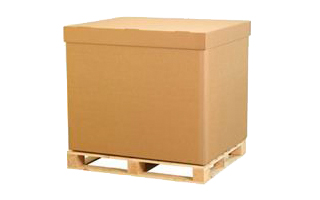 Type of avio boxes:
Small avio box.
Dim: 100cm x 50cm x 50cm
Big avio box.
Dim: 100cm x 100cm x 100cm
Transport by sea
Where it is possible,packed household goods are loaded directly from your home into a container intended for overseas transport. After loading, we forward the container to a customs point for customs formalities. After export customs clearance, the container is transported to the loading port . The container is sealed at the origin and can not be opened until delivered to its final address. If the container is not fully loaded, we use bulkheads to secure shipment during transport.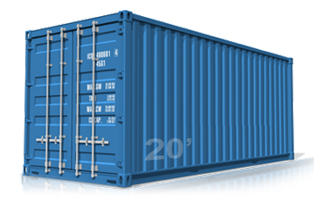 Type of containers

:

20' DB dim. 590cm x 234cm x 238cm

Possibility to transport up to 30 cbm of personal and household items.

40' DB dim. 1200cm x 234cm x 238cm

Possibility to transport up to 64 cbm of personal and household items.

40' HC dim 1200cm x 235cm x 269cm

Possibility to transport up to 74 cbm of personal and household items.
Consolidation transport
If you need to move a small shipment by sea or by road transport, and the delivery time for you is not a factor, the shipment can be sent by consolidation transport: Personal and household items that are packed in boxes are loaded in wooden crates for further protection and easier manipulation in transport. The wooden boxes are stamped, loaded into the truck or container and as such delivered to the destination address.Consolidation transport in most cases takes longer, but it is cheaper than direct transport.